Updating Android device drivers on Windows 10:
Make sure your
Android device
is in
Developer USB-debugging mode
and select trust this computer if prompted.
1) Go to Settings and tap About device usually near bottom of list.
2) Tap the Build Number 7 times to become a developer. (prompt may keep a count for you)
3) A new Developer option will appear in Settings usually near About at bottom of list
4) Tap the USB debugging mode listed in Developer options and press OK in prompt.
Setting Developer USB debugging mode video(YouTube)
1) My Nexus 7 tablet came up with problems when a ! sign was displayed next to it in Device Manager: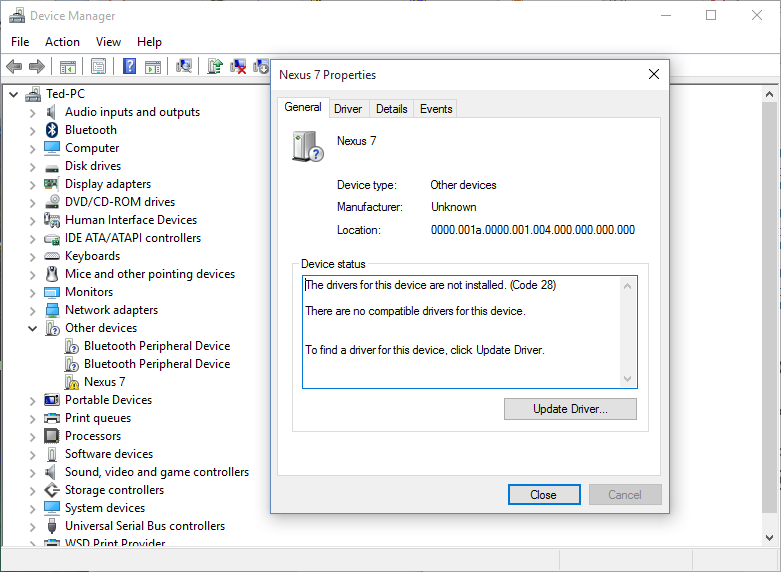 Right clicking Update drivers and Searching for Drivers on the Web did not find anything either!
2) So I Searched Google for "nexus 7 drivers windows 10" and found this download:
latest_usb_driver_windows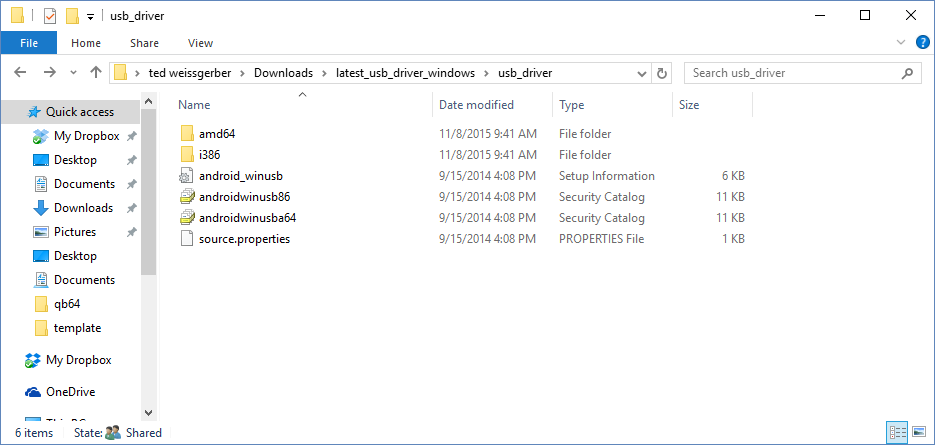 I downloaded and unzipped it to the folder above. In Device Manager, Update Driver and Browse my computer and used the path to Downloads:
Downloads\latest_usb_driver_windows\usb_driver
folder. Do not chose the i386 or amd64 folders. Windows will use
android_winusb
setup!
Now my Nexus 7 not only shows up, but it has its own
Portable Devices
category :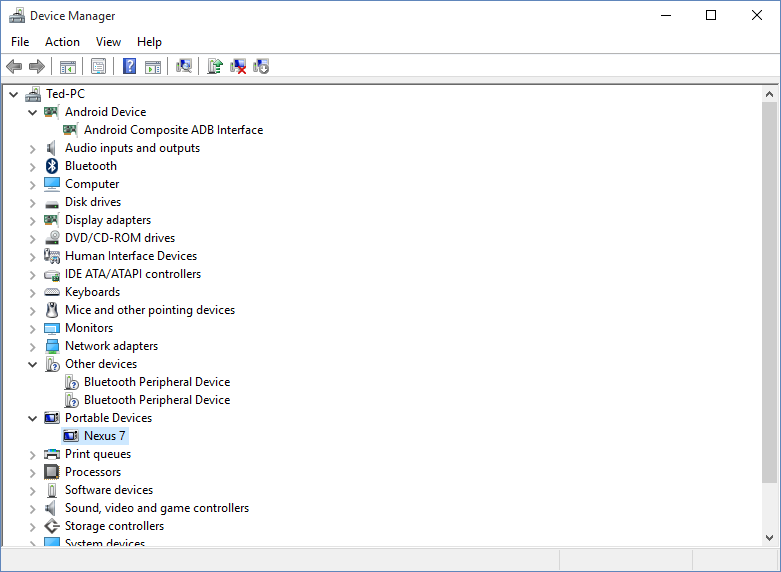 Android Device
and
Android Composite ADB Interface
for debugging displays up top too then!
This is the first step for Android developers! Make sure Windows sees your device!
Now it also shows up in Android Studio after it is installed and the green
Run
arrow is clicked in your project:
QB Android Installation Procedure WIKI