I wanted to have light so I could see inside of my desk drawers without using a flashlight at nite. I decided a few 10mm
bright white LED's would do the trick under the pull out working surface to light up any drawer I pulled out.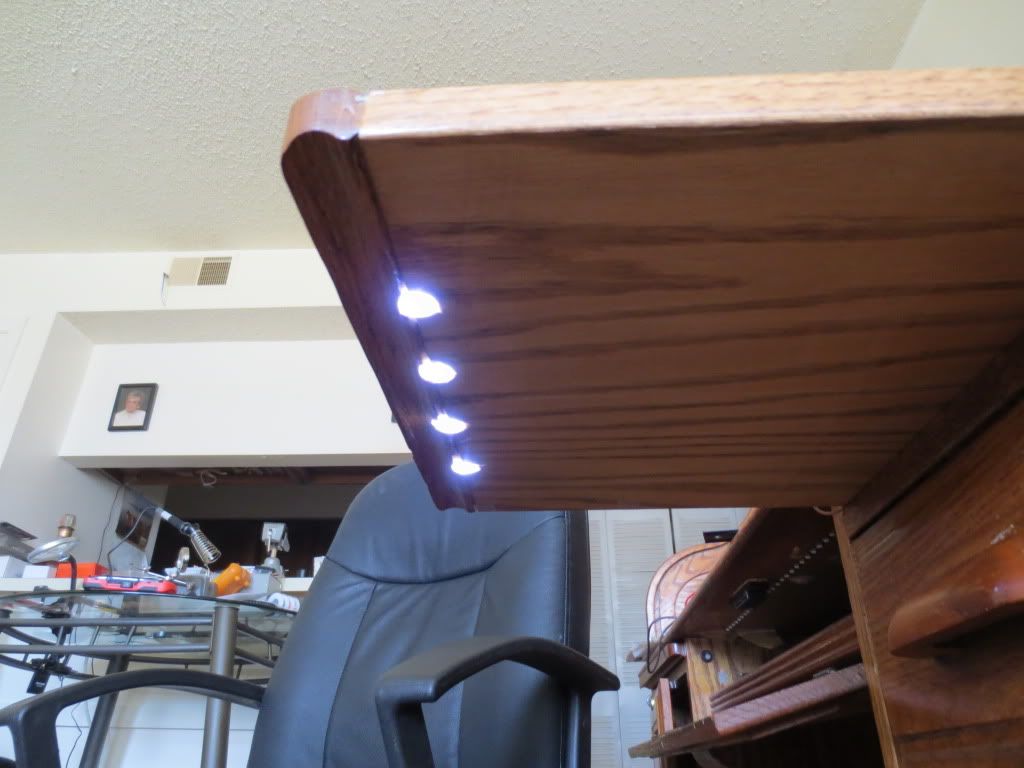 I used a circle saw to cut a deeper groove on top for the 12 volt LED wiring. The saw blade used had 150 teeth for a clean cut.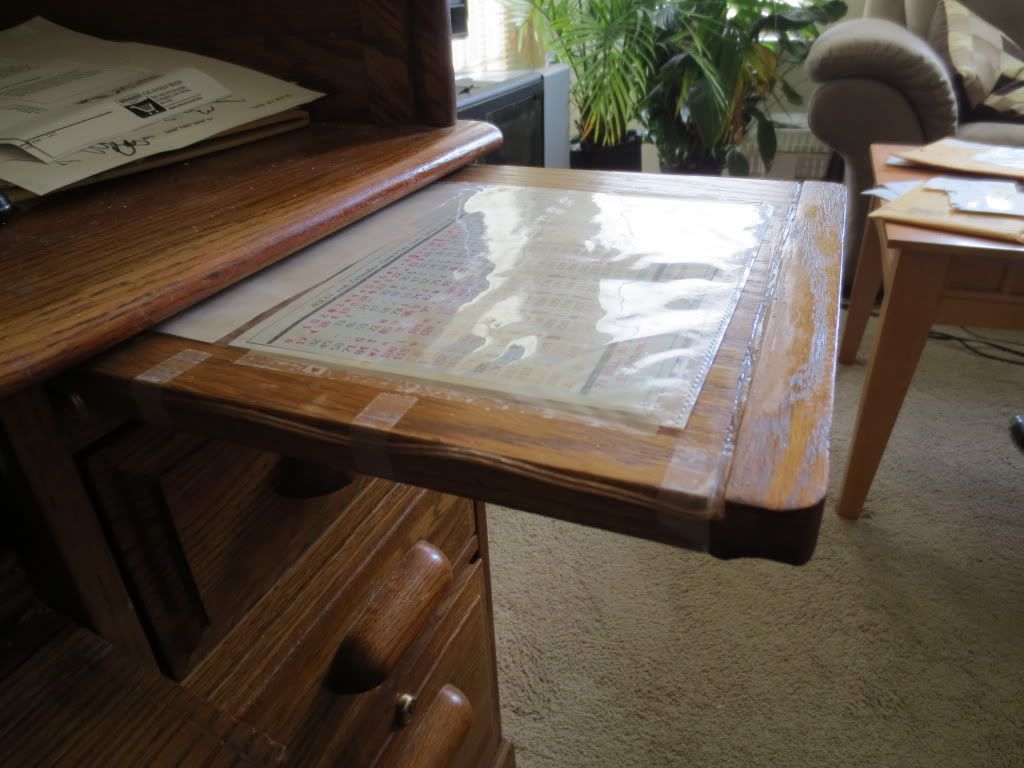 I then marked 4 hole areas on top and drilled 2 small holes for the LED legs at each spot in the slot.
I then drilled countersunk 1/2" holes in the bottom side to accomodate the 10mm LED body. Did not want a
half inch hole in the surface top area so I put a collar on the bit to stop it from going clear through.
Fortunately the LED legs were long enough to span to the next LED leg wired in series so I soldered
them together after folding them flat right in the slot. The 12 volt supply wire needed soldered on each end.
I ran both the plus and minus speaker wires the full width but tapped them and soldered each on only one end.
The double wire had to be taped to the side of the work surface the entire length as I don't have a router and
I'd kill myself attempting to slot it with a circle saw...
Each 10mm LED uses 3 volts so 12 volts can power 4 in series instead of wiring each one parallel with a resistor.
I use clear silicone calking to seal the wiring and fill up each LED hole. That also helped diffuse the light a bit.