I found that the $15 HooToo TripMate Nano allows users to create their own wireless networks from wired or wireless networks for extra security: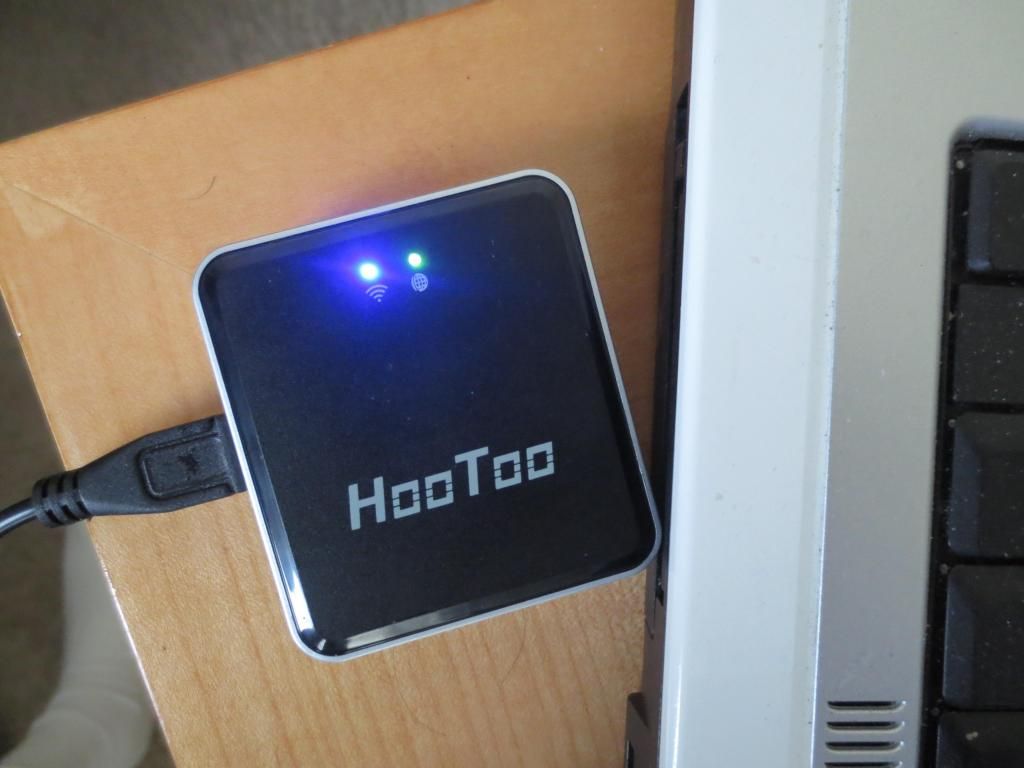 Here the device is connected to a USB cable for power and is receiving and broadcasting a wireless network connection as its own.
The blue LED indicates a wireless connection is powered up. The green LED on the right indicates a good network connection has been set.
Neither LED tells you if you are currently connected to the TripMate network, only that it has been set up with an existing network.
After it is powered up, it will be listed in your local network connections list as TripMateNano:
Connect to it using 11111111 as a password and open a new browser page. Doing that in Chrome took me to the page below.
10.10.10.254 asks for a User Name "admin" and password which is left blank upon first use. Setup will ask for a new login password after a network is set up.
There are other settings that can be changed when appropriate including the TripMate network password.
Upon entering the setup, you will be asked for the wireless network you want connected to from a drop down list available by clicking the blue arrow: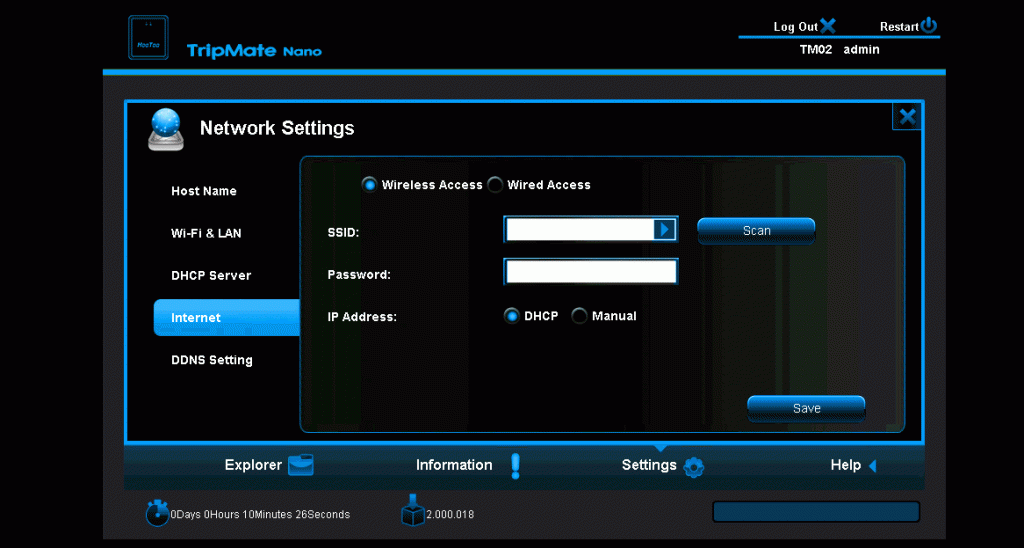 Then you must enter that network password. Wired network passwords would be entered after manually connecting it to the box.
The Tripmate has a switch for wired or wireless networks, the USB power cable mini port and a network cable connection port if necessary:
Connecting to a wired network allows a user to connect multiple wireless devices including cell phones that can use WIFI data.
The Reset hole can be pinned to reset the website password to admin and no password if you forget it. The new web page password is set last in Setup:
The USB 2 port can hold a thumb drive or other USB type memory stick and it becomes part of the TripMateNano network.
Pro's:
1) The device can be used on public WIFI networks to create a secure local network other people cannot access.
2) It also allows many other WIFI devices to be connected within 30 feet of the device including cell phones.
Con's:
1) The unit requires power supplied by a USB connection port. Short USB A to mini A cable supplied. No battery with this model, but others do.
2) The web page setup does not allow pasting of network WEP passwords which can be quite long!
http://www.hootoo.com/catalog/PSV-cYQoh54cPDw.html
" target="_blank