I'm not much of a musician so writing PLAY strings from scratch can be a hassle for me... so I wrote a PLAY "tracker" to provide visual support. Right now, it features simple stuff like changing time signature and tempo, copy/insert bars, transposition and note length rescaling. It can import PLAY strings as text files (works fairly okay but there are still a few rules missing,) save tracks in a binary format (which takes too much space but is more reliable,) or export them to a BAS file with a small playback code. It also uses a custom interface library. The thing is in early alpha and I had several crashes on exit I was unable to identify... but it seems to be gone now... somehow.
The file below includes the executable, the sources for both the main program and the library (it needs to be recompiled though,) and a few sample tracks.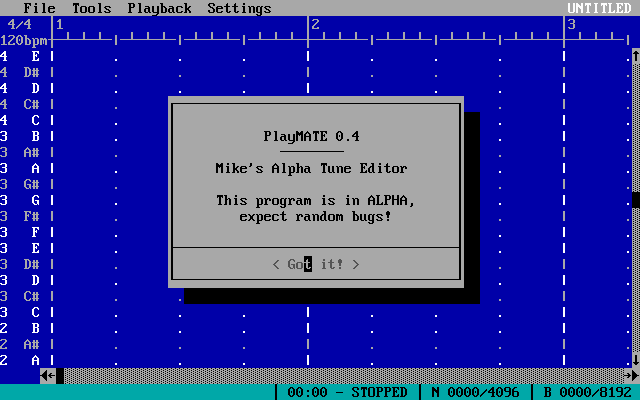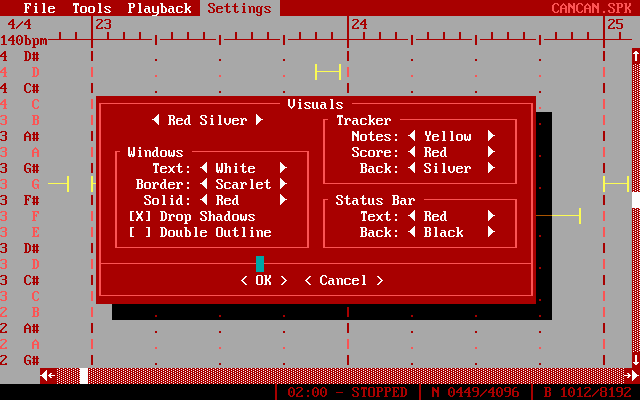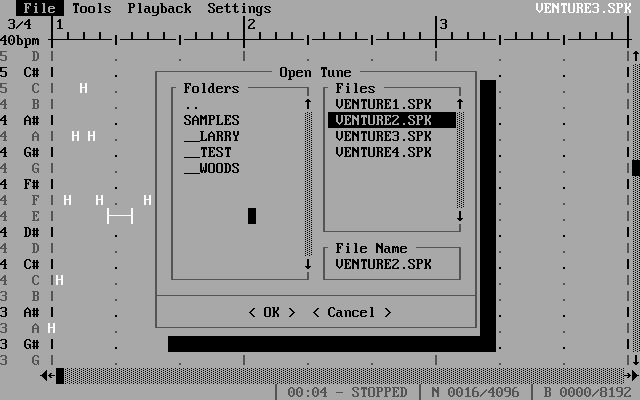 EDIT: replaced attached file with most recent version (.4) latest version is always available
right here
.