Tried to run a Qbasic program on laptop using SCREEN 7 today and got this notification:
Click Close and Qbasic is closed immediately without saving, click Ignore twice and program fails!
Laptop Reliability reports that NTVDM stopped working with another hit on stability.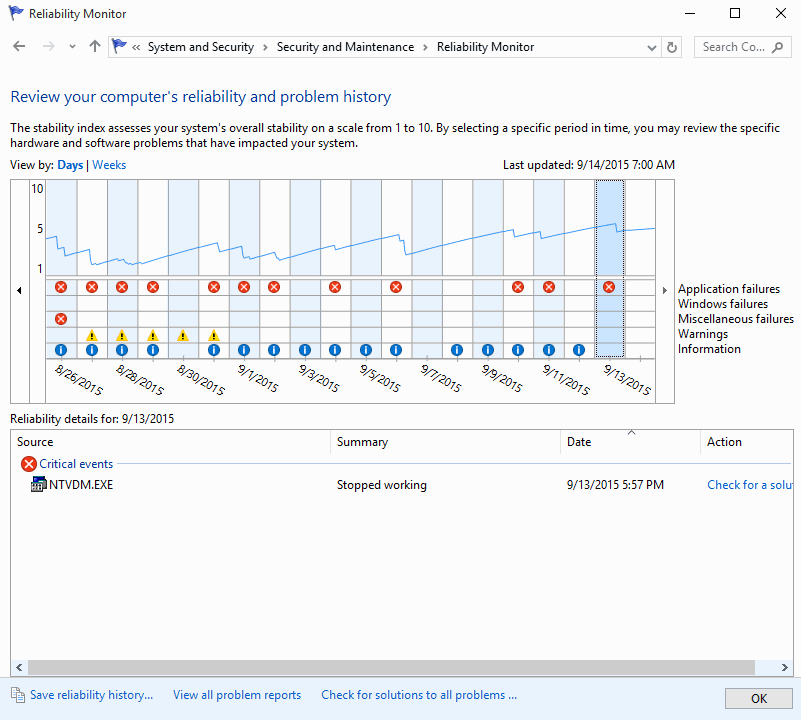 Contacted Microsoft with request for help, was told to run System File Checker:
Why does Windows 10, 32 bit say NTVDM doesn't support full screen anymore?
Welcome to Microsoft Community. Your interest in Windows 10 is much appreciated.
What is the complete error message?
I would suggest you to run the SFC. System File checker (SFC) scan is done to check if there are any corrupted system files that could be causing this issue.
Refer to these steps to perform a SFC scan and check if that helps:
a) Press Windows key + X, select Command prompt (Admin) to bring up elevated command prompt.
b) In the command prompt type the following command: sfc/scannow and press enter.
Keep us posted if you face any issues on windows in future. We will be glad to help you.
The System File scan ran for about 20 minutes and found nothing!
This happened DAYS after the first month TRIAL of Windows 10!
It appears that every M$ question asked gets ONE ANSWER and nobody ever seems to follow up a reply!