Every version of Windows hit by 'critical' security vulnerability
The serious vulnerability (MS16-013) could allow an attacker to run arbitrary code as the logged-in user. Administrator accounts are at the greatest risk. An attacker would have to trick a user into opening a specially-crafted Journal file, which would let the attacker run programs, delete data, and create new accounts with full user rights.
I don't even have FULL USER RIGHTS in Windows 10 and I'm the only one using my computers!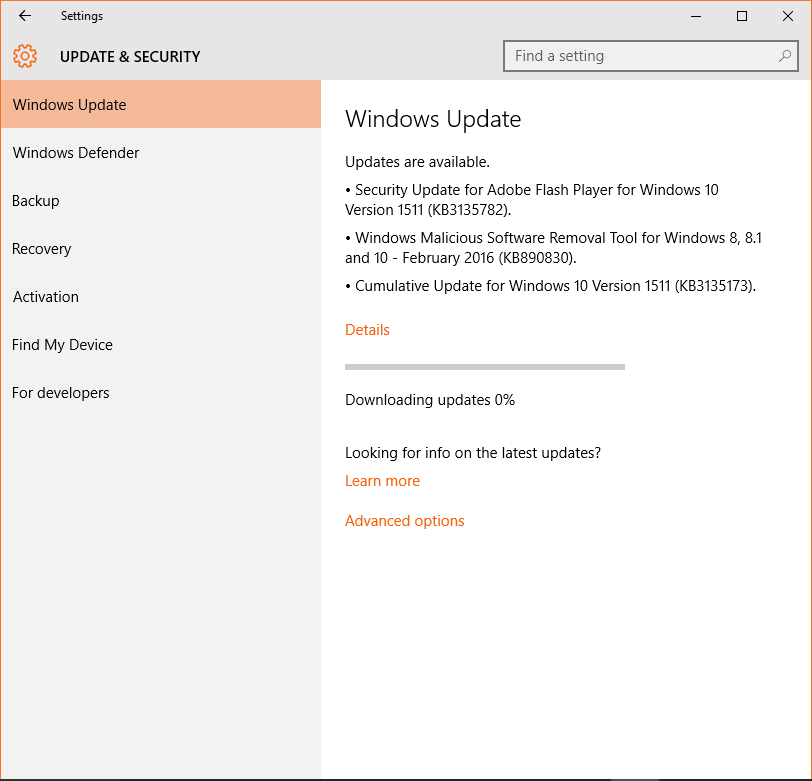 Security updates available for Adobe Flash Player
Temporary loss of WIFI with install of Cumulative Update for Windows 10 Version 1511 (KB3135173).
Microsoft finally supplies fix information about Updates