I purchased a motion sensor module from Ebay that has sensitivity adjustments for about $2 from China:
Some PIR modules may not have adjustments and some may be arraigned differently.
The common ground pin is normally on the side nearest the
BISS0001
chip that does most of the work.
The sensor by itself would not be able to drive anything. The chip helps boost and control the output.
Testing is straight forward as the output only needs an LED and current resistor depending on the voltage used.
I was able to get it to work with voltages from 4 volts to 12 volts. Voltages under 4 volts were not very accurate in tests.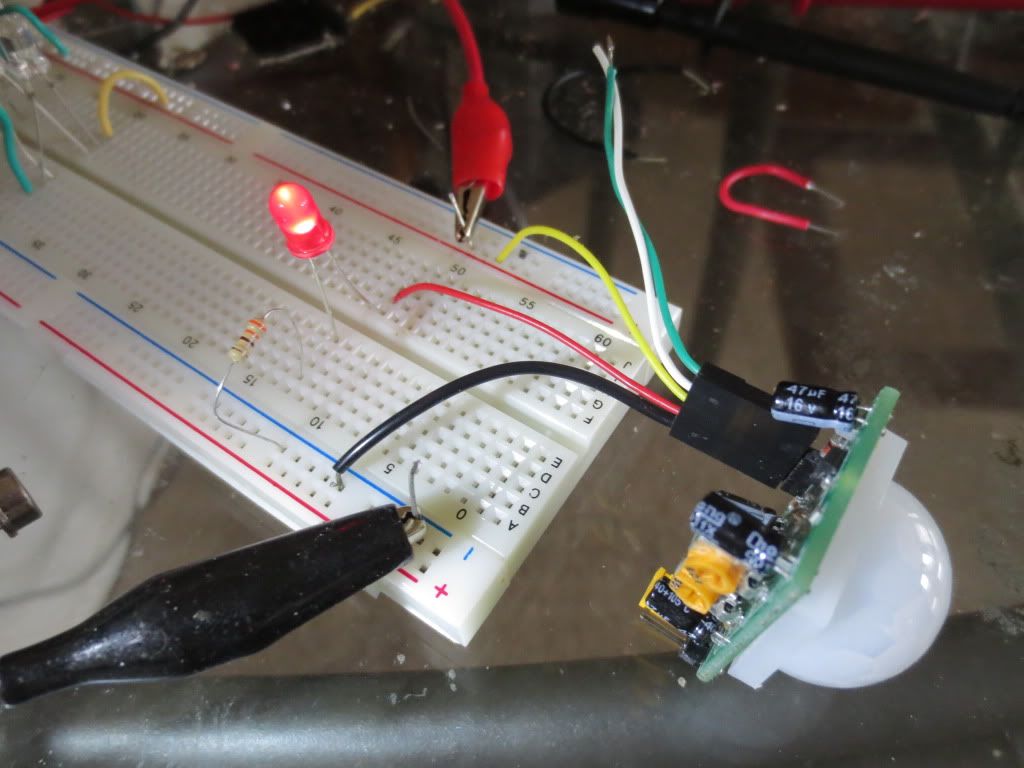 The gold trimmers on the side can set distance and delay time. The yellow jumper at the bottom sets the triggering
to once every delay interval(default) or for multiple triggering so every motion keeps it on.
The module takes about a minute to warm up before it senses accurately. The sensor will probably turn on at startup!
I'll be using a transistor to drive a relay for a better test of its flexability. It tends to want to go on and off a bit with
the default settings.
The lens cover is easily removed, but it cuts down on the accuracy of motion detection: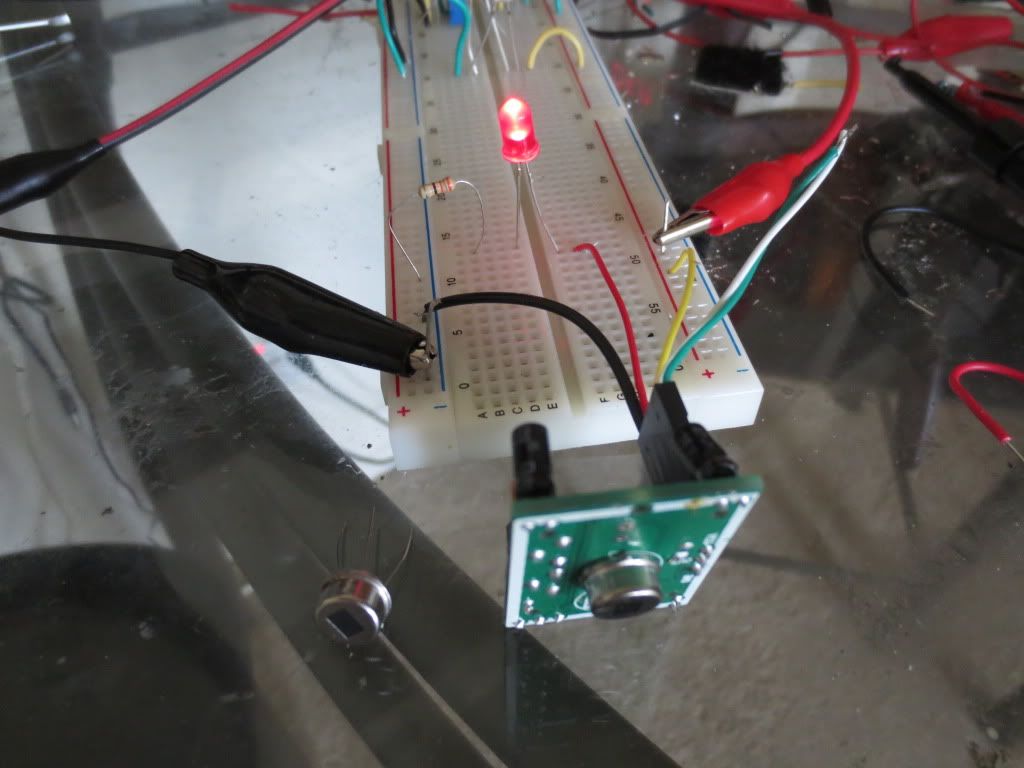 I also ordered some extra RE200B IR sensors(left) and extra lenses for other circuits I found. They cost about a dollar
each so the modules are a bargain. The modules just take up a lot more space. I was hoping to find smaller lenses too.