Here is another power failure outlet box using two white LED's.
Since this one uses 3 LED's I ended up with a similar layout as the previous one I made with the transistors
on each end of the PC board. I used a smaller 10mm toroid coil, but it still required standing up to fit.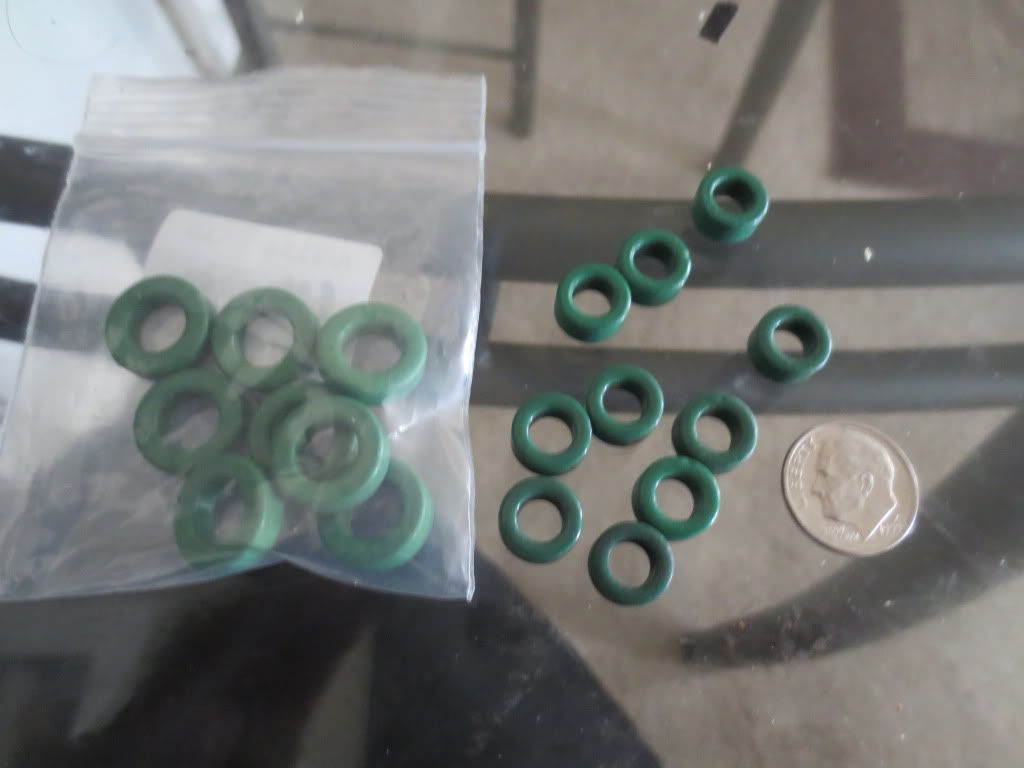 This time I used a AAA rechargeable battery, becauseI had a few of them laying around doing nothing
and they should last long enough for most blackouts. At 750 ma hours, drawing 32 ma, it should last 20 hours easily.
The battery holder is an A23 holder cut in half to make it longer. AAA batteries are the same diameter.
In this particular outlet box, the battery will fit perfectly between the 2 angle braces. Unfortunately I had
already cut one out so I used some insulation putty to help retain the proper length.
I put all of the AC trickle components at the bottom after I swapped the buses from top to bottom to
accommodate the new circuit wiring. It had that ugly orange night light circuit I messed with before.
Testing with AC power off:
The green LED run off of the AC trickle voltage is between the 2 white ones to indicate everything is OK.
I also got new 4 X 1/2 wood screws so I did not have to have a special bit to remove the back to change the
battery if it ever dies for some reason. The trickle charger should not harm them at 6ma tops.
I am going to start work on an LED tester by testing the orange LED and making sure it doesn't blow up.